International GRC & Operations Consulting
Since 2001 Citadel Advantage has been working with banks and financial institutions to make them safer and more profitable.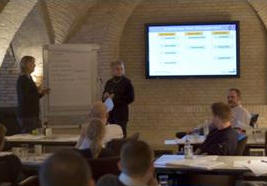 Through consulting and training we have helped our clients learn Governance, Risk Management and Compliance.
We offer a wide & comprehensive range of Professional Courses and Training in the core areas of Governance, compliance, operational risk management, payment & treasury systems and operations/back office management.
Our courses are unique because as banking operations specialists we are able to bring to you a REAL financial industries view by real operational managers with global experience -- something not covered by other training organizations.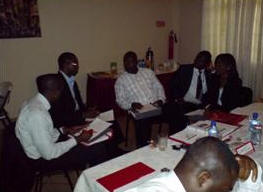 Our courses, training material, and case studies are current and topical, reflecting the real world. Our training is focused, practical and aimed at enhancing the practical application of learned concepts by the participants in their working environment.
For details of all our current public course offerings please visit our Public Course Schedule page.
For details of courses currently available please visit our Course Catalog page.
Our full range of Consultancy Services for commercial and central banks focuses on the areas of:
Operational Risk Management --managing operational risk, implementing a practical operational risk management system, improving operations and business processes to reduce operational risk, business continuity and fraud prevention.
Payment Systems and Issues -- creating a sound payments system environment, liquidity and treasury management, structured IT operations in the payments environment, operations procedures and controls, SWIFT, clearing houses.
Operations/Back Office Management -- a healthy business is a business that is managed according to sound principles be it in respect managing its cash inflows and outflows or its operations and processes to ensure optimum efficiency.
Securities Settlement Systems -- in banking and investment operations cash is only half of the equation. The other critical component is the investment instruments into which the cash is placed – the bonds, stocks, options and other vehicles that make up the financial system. How these are processed, cleared and settled is a vital component and 'other side' of the payment process.
Please let us know how we can help you. Contact information is available on our Contact page.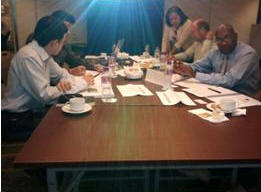 Our senior staff are skilled bankers with a full understanding of banking and bank operations from the strategic policy making level right through to detailed daily operations. They are highly specialized in the fields of front and back office bank operations, operations risk management, fraud prevention, RTGS systems, correspondent banking, wholesale and retail payments in the domestic and international arenas, trade finance, treasury management and related areas.
For more up-to-date industry information and news please visit our Blog, our company LinkedIn page or our Facebook page.
What Is Happening Now? Follow us on Twitter!
Global...
CLICK HERE for news snippets and upcoming courses being held around the world.