FinTech for non-IT Professionals
Hong Kong: 24 & 25 May 2018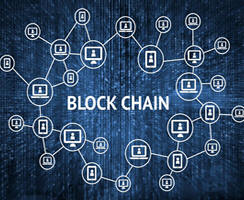 If you want to keep up-to-date in the fast changing world of FinTech you need to understand what it is all about. And if you are a non-IT professional you need this information presented without jargon in clear non-technical terms.
This two day unique training course offers a comprehensive introduction to FinTech for Non-IT Professionals, what FinTech is all about and how it is changing financial, banking and commercial systems and the world.
Through start-ups all around the world, entrepreneurs are applying their creativity and technical ingenuity right along the financial services value chain.
This wave of innovation promises a FinTech revolution that will change financial services for ever. For consumers and business alike there is the promise of vastly improved financial services.
Consumers will get more choices and keener pricing. Small and medium sized businesses will gain access to new forms and lines of credit. Banks productivity will increase, transaction costs will come down, operational resilience will be better.
All this will lead to a more resilient financial system with greater diversity, redundancy and depth.
Most importantly financial services will become more inclusive, while people will become better connected, more informed and increasingly empowered.
During the course we will explore FinTech components in terms of a wide range of issues, which include;
Individual innovation clusters within each function.

An analysis of the current state of business models and processes.

Examining key innovations in terms of their characteristics and the implications of their use.

Look at some current examples of actual innovations.

Discuss potential outcomes.

Where appropriate, we will include a case study.
How you will benefit
Discover the full scope of FinTech.

Explore the key FinTech development & implementation issues.

Recognize the access issues for consumers and businesses.

Discover how operational costs can be reduced and efficiency increased.

Explore data sharing and transparency in the light of data security and protection needs.
Requirements
No formal requirements, though it is recommended that participants should have basic business knowledge and a broad familiarity with fundamentals of business finance.
Who should take this course?
Senior management, executives or directors within the financial services, banking, and insurance sectors, as well as those working in e-commerce, management consulting, or within a tech startup. Specific roles that would benefit include: tech entrepreneurs, senior business directors, managing directors (specifically CIOs and COOs), senior analysts, senior developers, business unit directors, bankers, product managers, senior software or app developers, business development managers, finance professionals, and digital strategists operating in the finance sector
Teaching Method
This is a highly interactive course comprised of presentations, case studies, multidirectional discussions and comprehensive exercises.
Most importantly it will offer participants, opportunities to plan such work within small working groups, providing practice in the application of the techniques and tools generating active participation.
Learning Objectives
Discover the full scope of FinTech.

Explore the key FinTech development & implementation issues.

Recognize the access issues for consumers and businesses.

Discover how operational costs can be reduced and efficiency increased.

Explore data sharing and transparency in the light of data security and protection needs.

Explore actual case studies.
Key Benefits Include:
Limited course spaces on a first come, first accepted basis

Pre-course questionnaire to establish your individual and business concerns

All course sessions are supported with several case studies to ensure delegates gain a practical understanding

Comprehensive take-away course documentation
Course Content
What is FinTech?
The financial services value chain

FinTech and public policy

Potential impact of FinTech on financial stability

How FinTech could change the world – Will it?

FinTech's scope
Understanding the Blockchain
What are Blockchain technologies?

Why is the Blockchain relative for business?

How the Blockchain can be applied to business

Blockchain use cases

Bitcoin

How Bitcoin works

Bitcoin pros and cons

Other cryptocurrencies
FinTech Basics
Terminology

FinTech's ecosystems

FinTech Innovations
Exploring the FinTech functions
Functions & innovation clusters

Payments

Insurance

Deposits and lending

Raising capital

Investment management

Market provisioning

What others are saying about this course
"Great introduction to FinTech"
"Outstanding information on the blockchain & bitcoin"
"Excellent discussion on the impact of Fin Tech technologies. Quite an eye opener"
"A timely topic. Well summarized and presented"
"Good explanation of terms and what the function of each type of Fintech is"
"This is a good course for anyone wondering what all the hype is about"
"In depth look at all the different components making up the FinTech industry"
Your course leader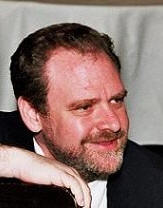 Richard Barr is a Principal Associate at Citadel Advantage Ltd. Richard holds a B.S. in International Business Administration from San Jose State University in California. His professional experience spans over 20 years, 5 of which were spent with Wells Fargo Bank. Another 5 were spent honing his global banking skills, when Richard was intimately involved with International Trade Finance, Real Time Gross Settlement and Cross Border Banking. The past 9 years have been in the private and high-tech sectors providing high-level consulting services, business analysis, project management and training to a wide range of banking clientele across the globe.
He has spent extensive time servicing a diversity of "financial institutional" clients, in South Africa, Poland, Sweden, Ireland, Netherlands, Greece, Bermuda, Malawi, United Kingdom and across North America. Clients that Richard and Citadel Advantage have dealt with such notable firms as AIB Bank, Eurobank, ABSA Bank, CitiBank, Swedbank, INDEbank, IBM, Montran and Fundtech, as well as many others.
Richard has also filled the role of advisor to central banks on payment systems and technical payments issues. Furthermore, key staff from the Bank of England, South African Reserve Bank, Central Bank of Ireland and Bank of Portugal who have attended training sessions presented by Richard.